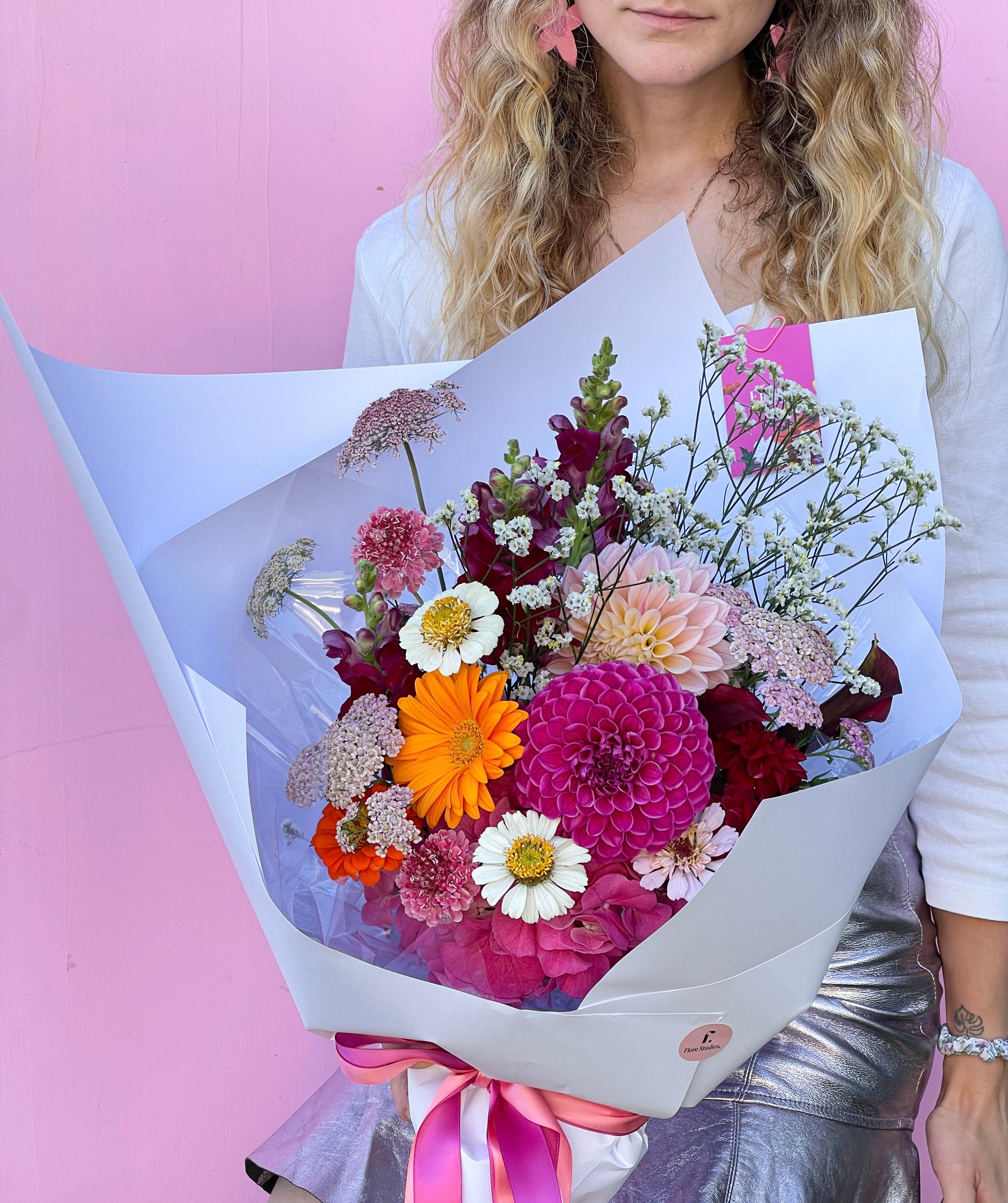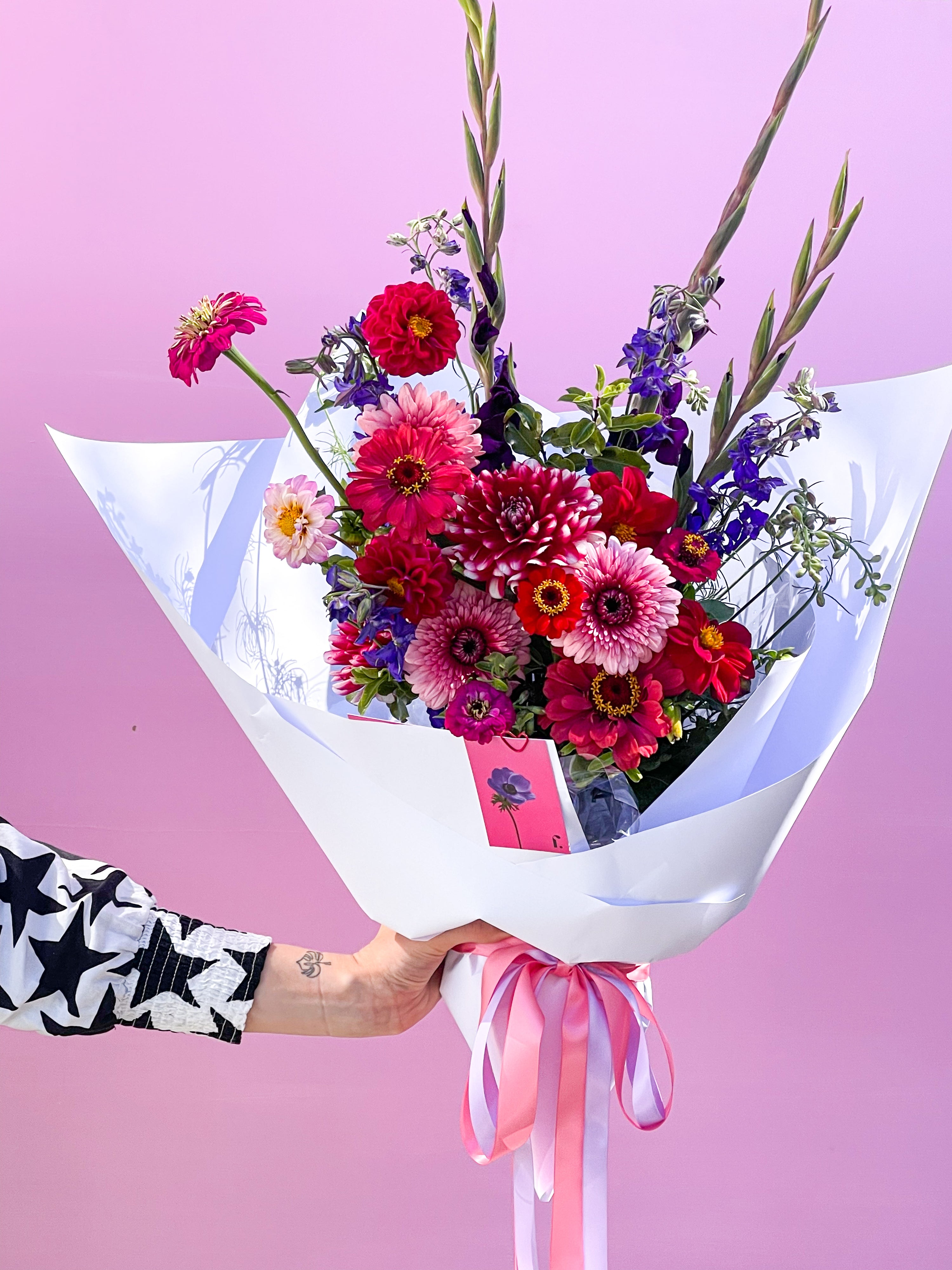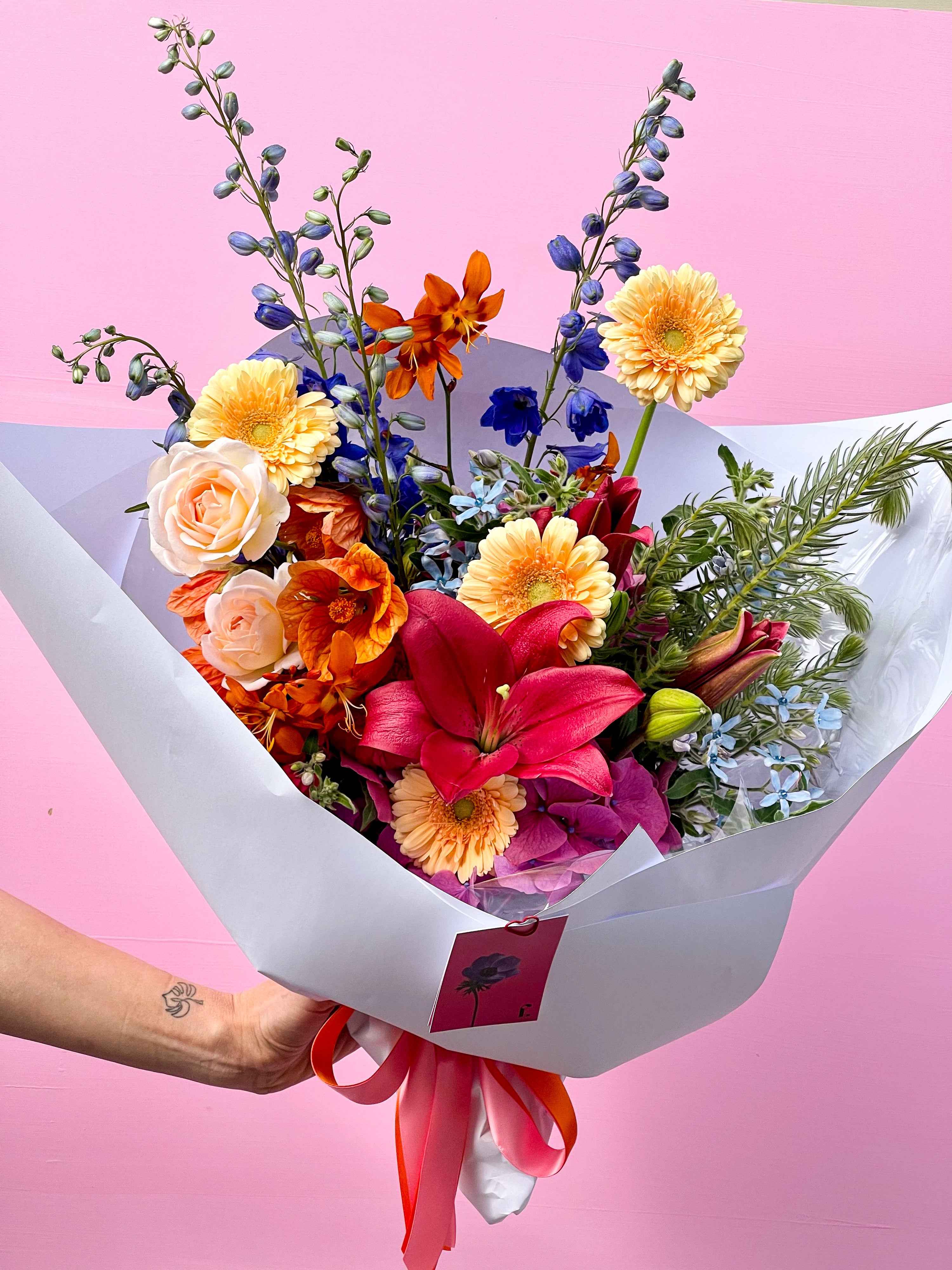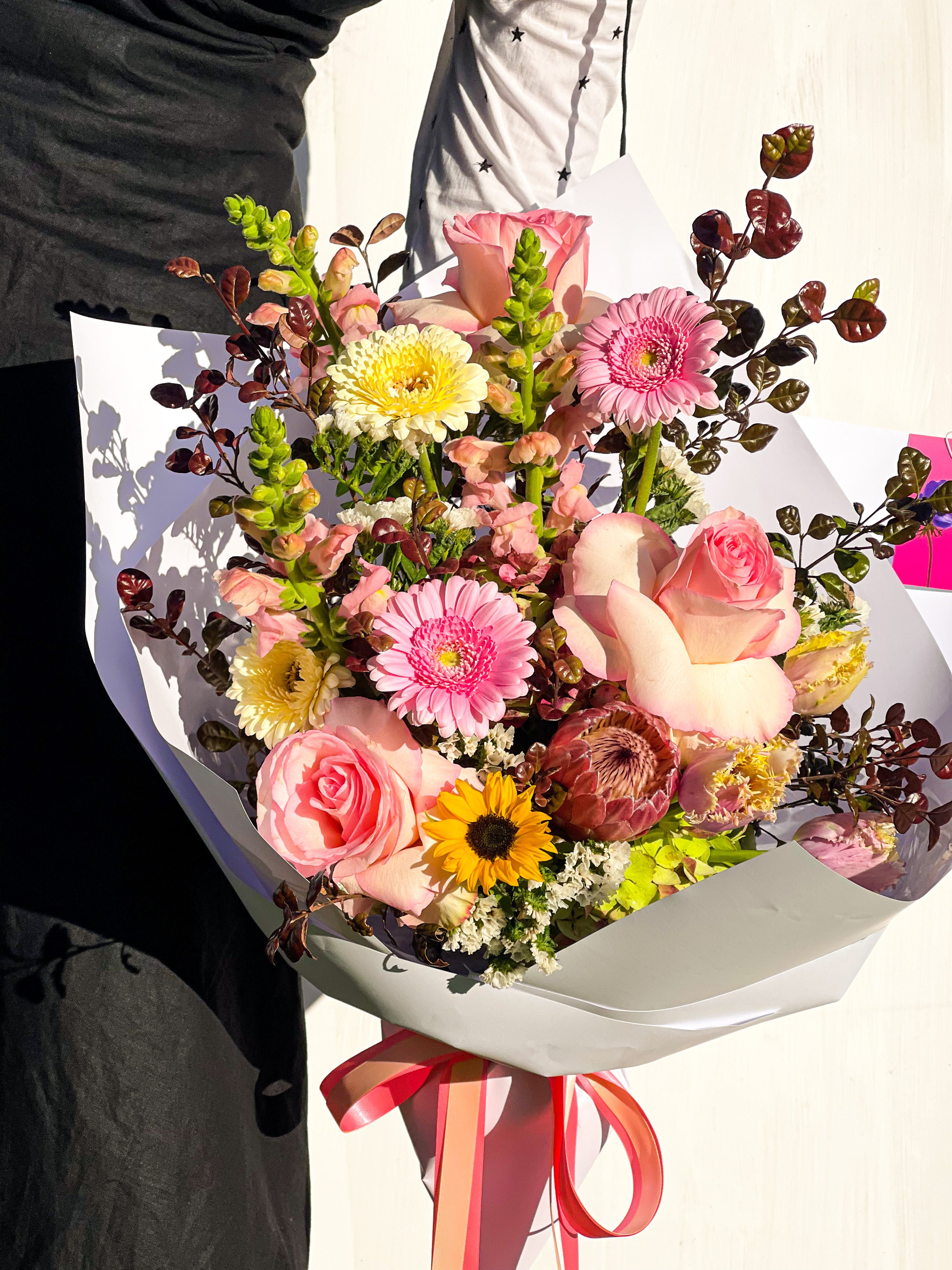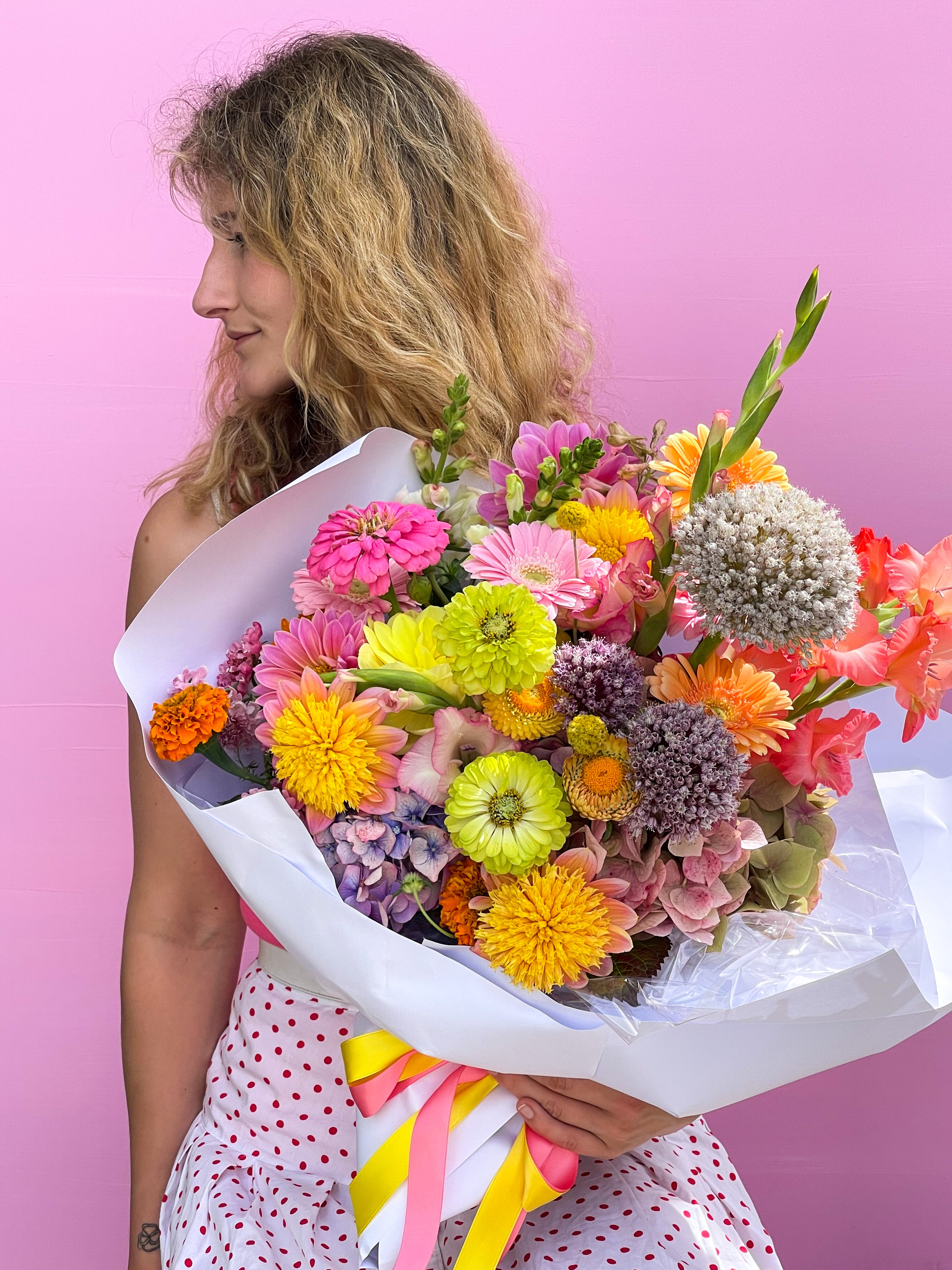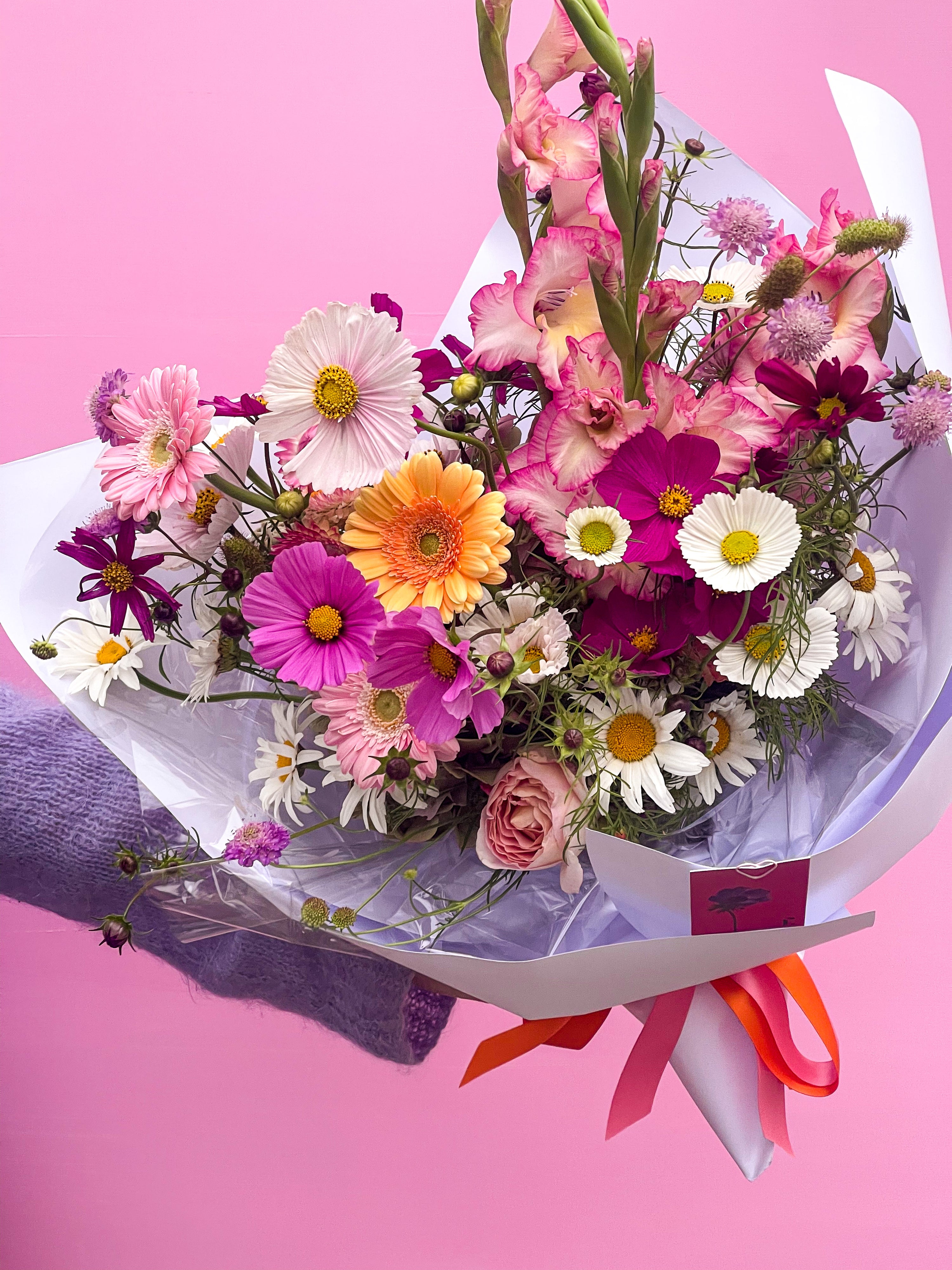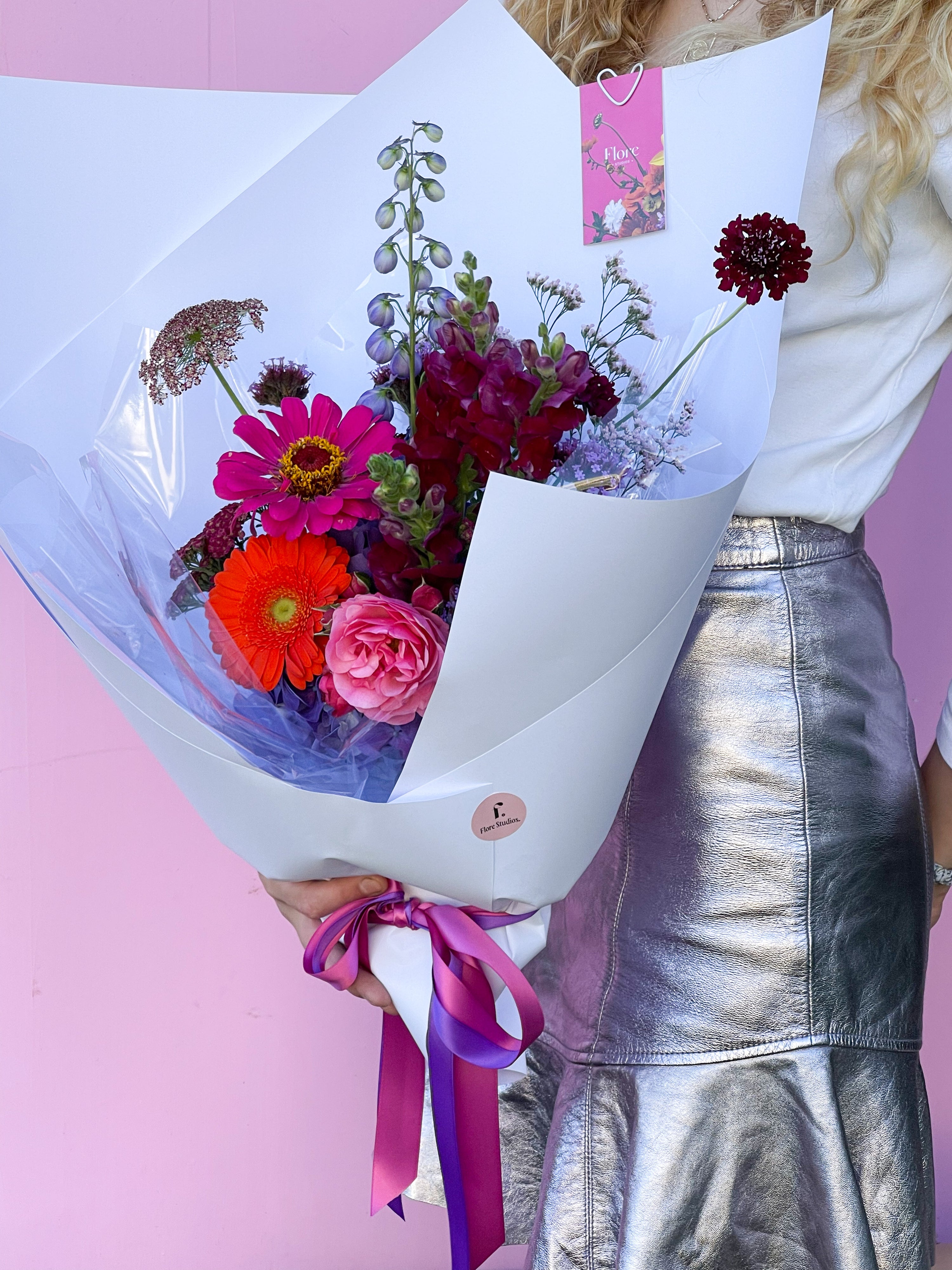 Something a little bit extra!

Each bouquet is made to order, designed using our favourite fresh and beautiful blooms showcasing the best of what the season and our local growers have to offer.
Bouquets come wrapped in water, Flore's signature white wrap and finished with satin ribbon. Accompanied by a complimentary card with space for a small message (for messages longer than a couple of sentences please purchase a card).
Please note that all bouquets are florist choice by default to allow us to create the most beautiful bunches. Ingredients will be hand selected with consideration for the occasion, if you have any specific requests for colour or flower varieties please include these in the notes and will do our best to meet your preferences. Each bouquet is a one off unique design and photos are an indication only.
Deliveries and collection are made between 8.30am-5.30pm Monday - Friday. For Saturday deliveries and orders outside of specified times and dates on our website available on request. If you have a specific delivery time we will do our best to meet your requirements but please be aware an additional fee may occur.
Any questions or special requests please don't hesitate to get in touch via email hello@florestudios.co.nz or call/text Asta on 0272367651.